Report: Enhancements coming to NC State's Carter-Finley Stadium
According to a report from the Raleigh News & Observer, a $700,000 project is expected to be approved Wednesday for enhancements to Carter-Finley Stadium.
The News & Observer noted that the money was coming from NC State's portion of the naming rights deal with PNC Bank for PNC Arena, home of the Wolfpack's basketball and Carolina Hurricanes hockey games as well as concerts and other entertainment events.
That money is allowed for upgrades to the arena and its surrounding areas, including Carter-Finley Stadium, adjacent to the coliseum.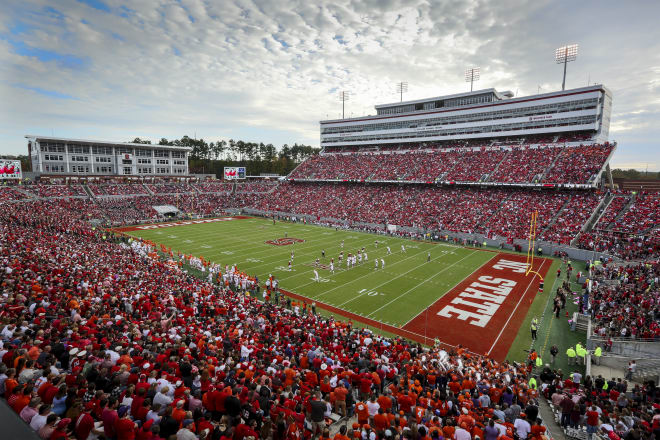 The project would consist of two improvements:
• Converting some parking in the northeast corner of the stadium into a concessions area with food trucks, barbecue and beer. The cost is estimated at $225,000
• Using $475,000 to remove the metal bleachers in the north end zone and convert it into a premium seating section with carpeting, tents and tables.
The projects are expected to be approved Wednesday at a meeting of the Centennial Authority.
NC State opens its football season on Thursday, Sept. 2 against South Florida in Carter-Finley Stadium. The governor of North Carolina, Roy Cooper, recently announced that he anticipated lifting gathering restrictions on June 1, presumably paving the way for full capacity crowds this fall.