NC State football has past ties with Notre Dame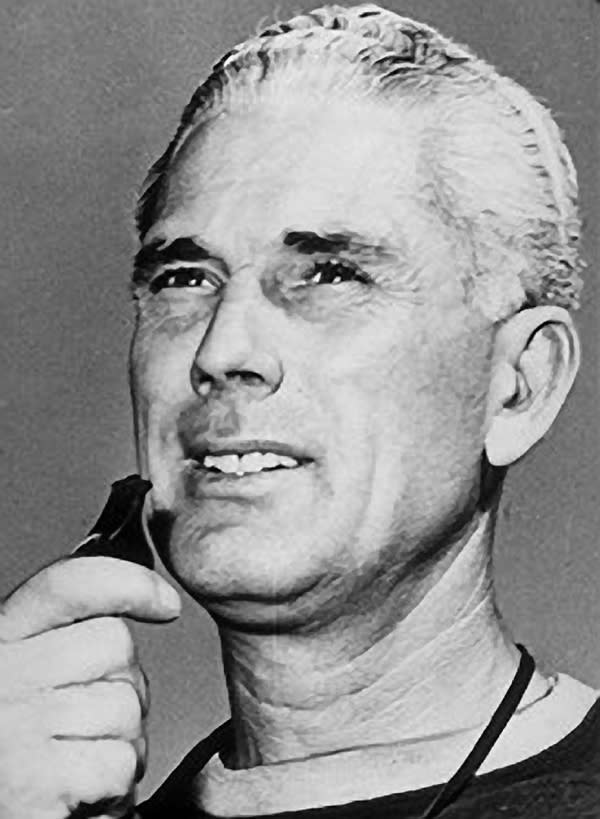 This Saturday will be the first-ever regular-season meeting between the Wolfpack and Notre Dame's Fighting Irish, a game slated to celebrate the 50th anniversary of Carter-Finley Stadium.
Every good State fan knows that the Pack won the only previous meeting between the two schools, when quarterback Philip Rivers and linebacker Dantonio Burnette guided coach Chuck Amato's squad to a resounding 28-6 victory in the 2003 Gator Bowl in Jacksonville, Fla., perhaps the most memorable win of the Amato era.
Many even know that Notre Dame's coach for that game, Tyrone Willingham, had been an assistant coach for the Wolfpack for three years in the 1980s under head coach Tom Reed.
Few people, however, remember the close ties the schools shared during college football's Golden Age, when famed head coach Knute Rockne and Notre Dame sent three former Fightin' Irish players and one handpicked high school coach to install what NC State College boosters hoped would be a southern version of Rockne's famous T-formation offense.
Two of them went on to win professional football titles and two were inducted into the College Football Hall of Fame as coaches. But they were all failures at NC State, where the coaching style they learned from Rockne and the recruits they brought from the Midwest were never really at home in the genteel South.
There were personality clashes between administrators and coaches, plus coaches and players. There were even reports of profane language and hard drinking. The football office secretary for one testified under oath to a court reporter that she frequently heard one say "hell," "damn" and "goddamn," though she admitted that the latter was very infrequent.
But here is a fascinating tidbit: when Rockne tragically died in a plane crash in 1931, he was replaced by one of his former players and top assistant, Heartley "Hunk" Anderson, an All-American in college and an all-star in the early professional game.
After just two years of trying to live up to Rockne's heritage, Anderson lit out for undeveloped football pastures, hoping he could build a football power in the Depression-era South.
So he left Notre Dame to become NC State's head coach, the third in a line of four Wolfpack coaches between 1924-36 with direct ties to Rockne's "Notre Dame system."
Each of them had either played for, or were personally recommended by, Rockne to be the football coach at NC State College. It was during a time when Midwesterner John Miller came in to totally revamp the athletics and physical education departments, putting in staunch prohibition of hiring anyone who had previous connection to NC State.
Unfortunately, none of the coaches was able to produce more than one winning season in Raleigh.
The first was Buck Shaw, the star of Rockne's first undefeated team and the primary blocker for All-American runner George Gipp. Shaw also hired Wisconsin dual-sport star Gus Tebell as his line coach and to be the basketball coach. Shaw lasted only one season, going 2-6-2 in 1924, before turning over the program to Tebell, who led the Wolfpack to the 1927 Southern Conference football title and the 1929 Southern Conference basketball championship.
Shaw headed west, where he coached at Nevada and built Santa Clara into a national power. He was the first head coach of the San Francisco 49ers and later coached the Philadelphia Eagles to the 1960 National Football League championship, handing the Green Bay Packers their only postseason loss under head coach Vince Lombardi. Shaw was inducted into the College Football Hall of Fame in 1972.
John Van Liew, a high school coach from Iowa, who Rockne gave his highest recommendation, didn't even last a full season with the Wolfpack after being hired in the summer of 1930, when Tebell resigned under pressure for not emphasizing football over basketball. Tebell went on to become the head basketball coach and athletics director at Virginia, as well as being elected mayor of Charlottesville.
Van Liew was particularly ineffective during his brief time in Raleigh. He installed the most unusual offense in NC State football history, one in which the quarterback lined up butt to butt with the center, took a blind snap between his legs and pitched to one of his two split halfbacks.
During the first half of a game against Mississippi State, one of two wins the Pack had in 10 games, Van Liew wandered off from Riddick Stadium and never returned for the second half. (Rumor had it, Van Liew had fallen off a horse before he arrived at NC State and had never really recovered when he took over the program.)
He was dismissed midway through his only season and replaced with Roy "Doc" Sermon — a trainer who eventually became basketball coach and athletics director — for the season's final four games.

In 1931, John "Clipper" Smith, a former teammate of Shaw under Rockne, was hired as Van Liew's permanent replacement.
Smith spent three seasons at State, leading the team to a 6-1-2 record in 1932. But he left in disgrace after the 1933 season. It seems that the success of '32 put him in a celebratory mood. At one point, he checked out of his boarding room at the Sir Walter Hotel in downtown Raleigh, went on a bender and disappeared for the first 14 days of spring practice prior to the '33 season. He was told prior to the season that his contract would not be renewed and the Wolfpack limped through the year with a 1-5-3 record.
He went on to become the head coach at Villanova and eventually Anderson became the last-gasp attempt at replicating Rockne's success below the Mason-Dixon Line.
He, too, had one winning record in three seasons with the Wolfpack, guiding his second team to a 6-4 record in 1935. But his tenure was marred by dissention on the team, within the athletics department and among the school's top booster, textile publishing magnate Dave Clark.
Eventually Anderson and Sermon began to feud, with each questioning the other's character. Anderson accused Sermon of mismanaging athletics department funds, and Sermon accused Anderson of contributing to the moral decay of the football program. The whole relationship unraveled shortly after a game against North Carolina, when Anderson suspended the team's three best players for, in his words, "not giving their best."
At one point, both Col. John Harrelson and UNC Consolidated System president Franklin Porter Graham, listened to three days of testimony from both sides, along with the board of trustees. Eventually, Sermon was retained and Anderson was dismissed, leaving North Carolina native Williams "Doc" Newton to rebuild the program's crumbling infrastructure.
It wasn't until after World War II that the Wolfpack became relevant in either college football or basketball.
There were many reasons why the efforts to replicate Notre Dame's system failed outside and in between the lines of Riddick Stadium. The coaches hired generally recruited from the Midwest, creating dissention on a campus that was almost entirely made up of North Carolina natives.
The Fightin' Irish alumni who came to coach in Raleigh definitely were saltier and worldlier than the players they coached and the boosters they represented.
And none of those differences were overcome by success on the field.
"For the succession of former Fightin' Irish players who came to coach at State, [the Notre Dame system] meant applying the Rockne method of motivation," wrote former NC State history professor Bill Beezly in his book The Wolfpack: Intercollegiate Athletics at North Carolina State University.
"These 'chips off the old Rock' turned to humiliation, sarcasm and bullying to inspire feelings, animosities and eventually disgust with the whole system among State players.
"Those Notre Dame graduates come south had to recruit, since players weren't automatically drawn to State College as they were to South Bend."
Newton — a native of Thomasville with roots firmly planted in the South — replaced Anderson, who had a 16-9-2 record with the Wolfpack. Newton was generally beloved throughout his tenure. His fundraising organization, The Doc Newton Club, eventually became the Wolfpack Club and has existed ever since.
And though it never did NC State any good to hire former Notre Dame players and coaches to come to Raleigh, the Fightin' Irish have some success when it hired former Wolfpack head coach Lou Holtz. He led Notre Dame to the national championship in 1988.
Tim Peeler is a regular contributor to The Wolfpacker and can be reached at tmpeeler@ncsu.edu.