Former NC State guard Terry Gannon is broadcasting his third Olympics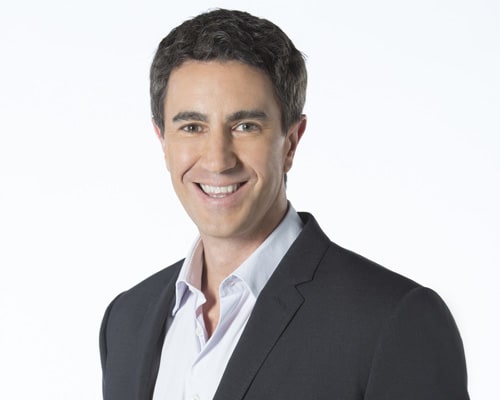 If Terry Gannon learned anything from his former basketball coach and mentor Jim Valvano, it was to be ready for anything.
So when the former Wolfpack shooting guard got a phone call from his boss Mark O'Hara in 1992 asking if he could fly to Tokyo to broadcast an international ice skating event, he said sure, even though he didn't know a Sal chow from an axel.
"By the way," O'Hara mentioned, "you do own a tuxedo, right?"
He didn't, but he knew where he could rent one for the week, and he had enough sense to know what he should and shouldn't talk about on the air.
"Talk about what you know and what you see," Gannon said. "Leave the technical talk to the experts who are with you."
Thus began his ascent in the world of figure-skating broadcasting.
Gannon, a member of the 1983 NCAA and ACC championship teams, has no doubt that Valvano would be merciless in his ribbing about this part of his broadcasting career. He can't help think that his coach would also be proud of his accomplishments in a cutthroat industry.
Valvano, after all, is the one who steered Gannon away from coaching and into the announcer's booth, back when Gannon was at a professional crossroads. It was a time Gannon was doing anything he could to get his foot in the door, from high school football games on Cary local access cable channel to personality profiles on the now defunct P.M. Magazine.
In 1992, Gannon signed a contract with ABC as a general assignment broadcaster. He's done a little bit of everything, from figure skating to golf to college football and basketball broadcasts. Since 2010, he's been a regular commentator for Golf Channel.

Gannon has covered the NBA, the WNBA, the British Open, the U.S. Open and has been the studio host for ABC Sports' coverage of the FIFA World Cup, the Indianapolis 500, the Belmont Stakes and WTA Professional Tennis. He's broadcast the Tour de France and play-by-play for the Little League World Series.
Nothing, however, will be as high profile as his coverage with 1998 Olympic champion Tara Lipinski and three-time world champion Johnny Weir during the Olympics from South Korea.
This will be his third Olympic experience. He covered rowing and flat-water canoeing at the 2012 London Summer Olympics and figure skating and short-track speed skating at the 2014 Sochi Olympics.
"I feel like I'm an elder statesman now," Gannon said before heading to South Korea.
In an odd twist, Gannon isn't the only broadcaster with NC State ties who will be calling figure skating during the Olympics. Patrick Kinas, long-time voice of NC State women's basketball and the Durham Bulls, is also in PyeongChang, broadcasting the opening and closing ceremonies and figure skating for the Westwood One radio network.
It's his second Olympics, having covered swimming — and NC State gold-medalist Ryan Held — at the 2016 Rio Summer Olympics.
Tim Peeler is a regular contributor to The Wolfpacker and can be reached at tmpeeler@ncsu.edu.
——
• Talk about it inside The Wolves' Den
• Talk about it inside The State of Basketball
• Subscribe to our podcast on iTunes
• Learn more about our print and digital publication, The Wolfpacker
• Follow us on Twitter: @TheWolfpacker
• Like us on Facebook