Emeka Emezie recommits to NC State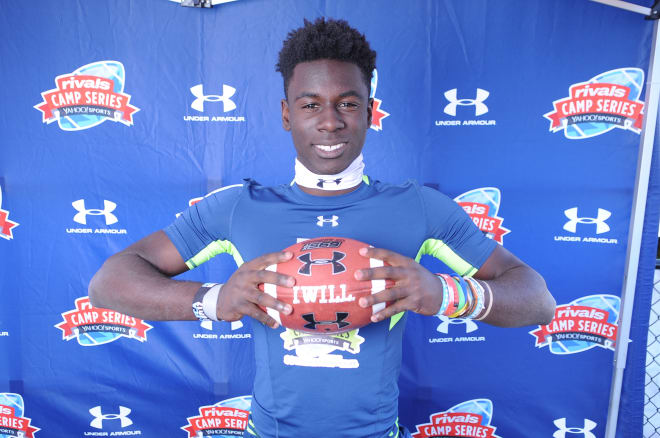 Three-star wide receiver Emeka Emezie from Waxhaw (N.C.) Marvin Ridge High told The Wolfpacker via text message that he recommitted to NC State Monday evening.
The 6-3, 200-pound Emezie originally picked the Pack in June and then announced in September that he was reopening his recruitment. Through six games this season for Marvin Ridge, Emezie has 35 receptions for 457 yards and six touchdowns.
He had offers from Boston College, Kentucky, Miami, Wake Forest and West Virginia before picking NCSU in the summer. As a junior, Emezie caught 69 passes for 1,101 yards and 11 touchdowns.
Rivals.com rates Emezie as the No. 83 wide receiver in the country.
"Emeka is a big target down the field and over the middle," Rivals.com regional analyst Adam Friedman said. "He could use a little bit better top-end speed, but he does a really good job getting off the line and down the field in a hurry. He does a pretty good job, also, coming out of his breaks. That's how he creates a lot of his separation.
"He's got really good length in his arms, and he knows how to catch the ball away from his body. He makes it really difficult for defensive backs to get to the ball."
His re-entry into the class gives NC State 15 verbal pledges, including three wideouts in the 2017 class. Tight ends/fullbacks coach and special teams coordinator Eddie Faulkner recruits Emezie for NC State.